An alternative art space for artist's and their art work!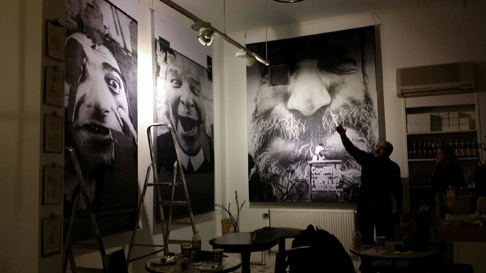 Bäckerei Kunst, art project and collaboration between Parallel Production and Bäckerei Stockholm where we created art exhibitions within a German bakery in downtown Stockholm.

Each exhibition lasted about 2 months and had to be affiliated with Germany in some manner.

The goal with Bäckerei Kunst was to create a continuous collaboration between Bäckerei and different artists, to increase sales and expand marketing efforts by utilizing two fields to connect two diverse markets.

Within the project, Parallel Productions vision was to bring up-coming artists to the viewer by using a new and unconventional venue to display artwork in Stockholm.


Faces - Photography
7 feb - 27 march

Eternal Highway - Collage
5 april - 5 may

Matilda Lehvonen - Paintings
8 may - 23 june

Roy Rossovich - Video/Collage
3 july - 18 aug

Address
Drottninggatan 73 c
Stockholm, Sweden